English / Mandarin Star Gazing Tour (no children)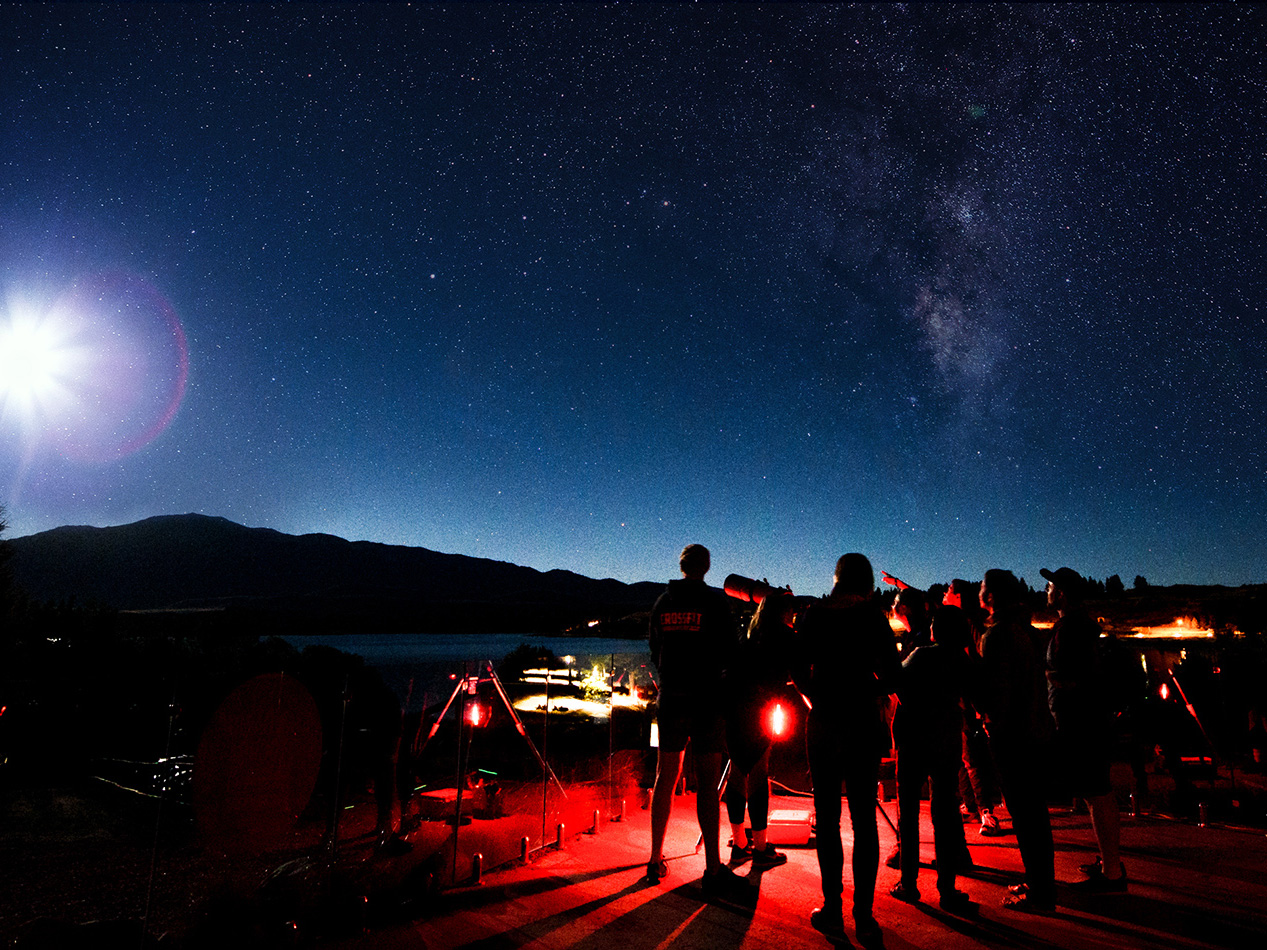 Duration: 2 Hours (approx.)
Location: Lake Tekapo, Lake Tekapo
Product code: TSGT3NO
Remember to bring your swimwear and a towel and dress warmly.

This Star gazing Tour is a late night option including a 40 minute of guided astronomy / Astrology / story telling about the main features of the southern night sky. We will enlighten, inspire and fascinate you with what the night sky means for both European, Maori and other cultures from a mythological and navigational perspective. This tour will either operate outdoors utilizing three large Telescopes to get you up close and personal with the planets,galaxies and stars that are most prominent at the particular time of the year you are doing the tour, OR, we will give an exciting indoor guided tour utilizing our large high definition projector screen with amazing colour astro images and video. The same tour content is delivered whether the tour is outdoors or indoors.
Night sky visibility will determine whether the guided portion of the tour is conducted outside or inside. Tours will operate outside with a partially cloudy sky if we can still see some stars. If the sky is completely covered with cloud, we will move to the indoor guided tour.
Once the formal 40 minute guided story telling part of the tour is done, we then invite you into the hot pools for 40 minutes where the lighting will be turned down, beautiful relaxing astro music will be played, and you can lie back on our buoyancy chairs, float away and relax. Guides will also be present around the pools to answer any questions.
The tour will end after an approx 40 minute soak in the pools.Tour times allow for a quick 10 minute change of clothing to get your swimwear on before the pools and after your hot pool experience. Customers will be notified the tour is finished and be asked to vacate the hot pools and get changed. Courtesy vans will leave at set times after your tour. Courtesy vans will depart immediately after the tour has finished.